Electro-Muscle Stimulation (EMS) technology
Here at The Body Lab, we're passionate about people and discovering new ways to work out that can benefit every walk of life. We provide a quick full-body workout with no equipment needed, utilizing ground-breaking Electro-Muscle Stimulation (EMS) technology. Visit us just twice a week, 20 minutes at a time, and you'll see drastic improvements in your fitness, weight loss, strength, and wellbeing.
No matter your age, experience, ability, or injury status, everyone is welcome at The Body Lab. Our experienced coaches will formulate an EMS workout plan that suits your style and enables you to achieve your fitness goals rapidly.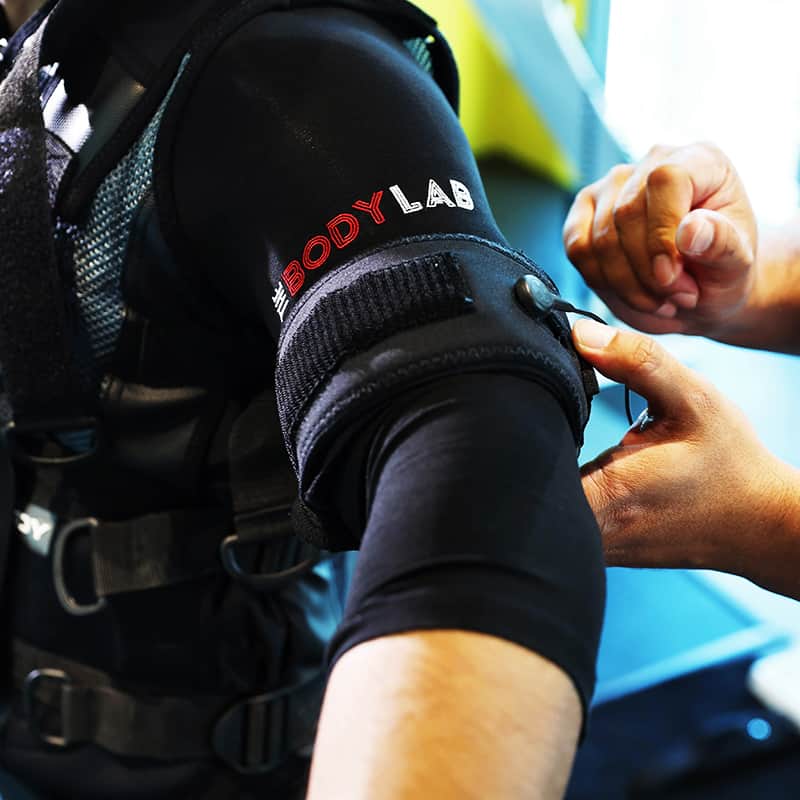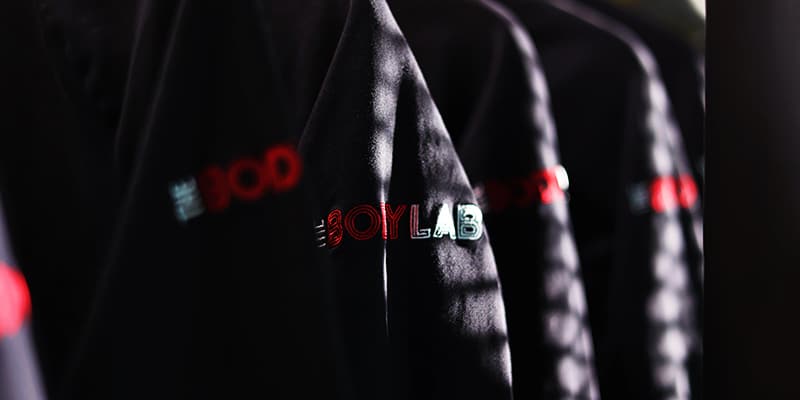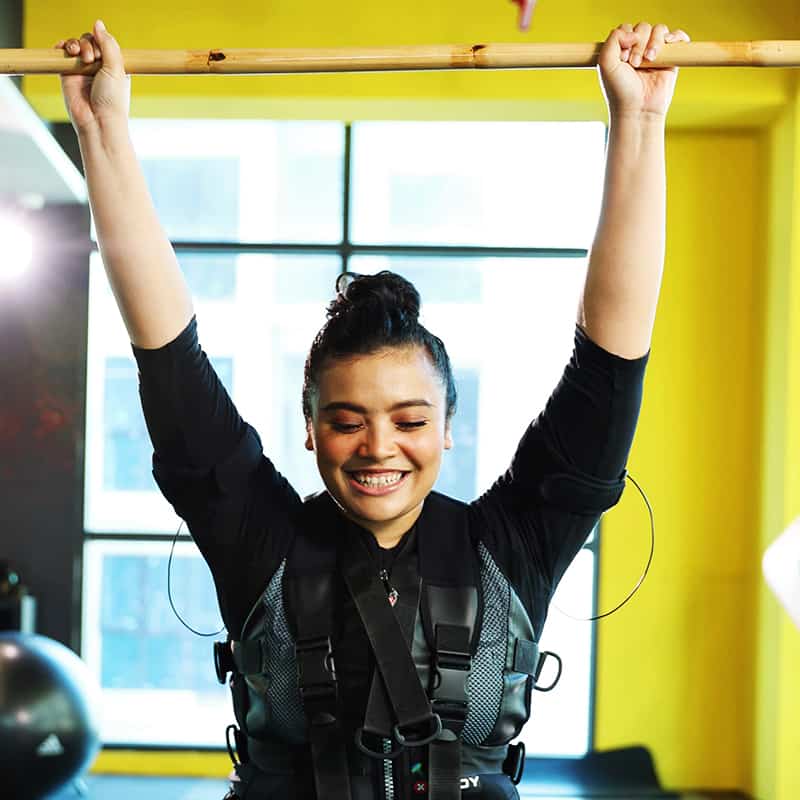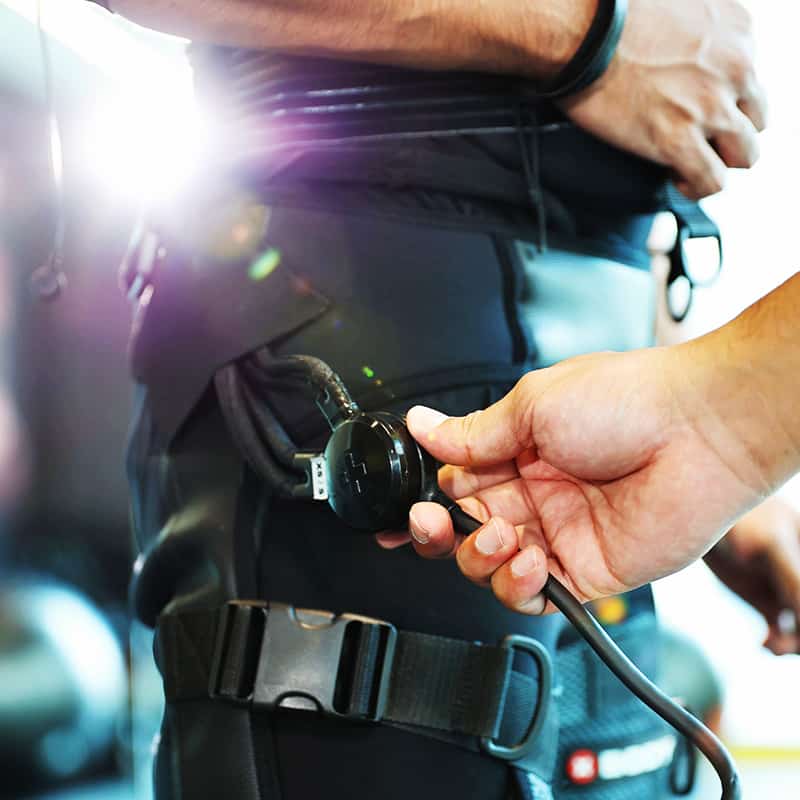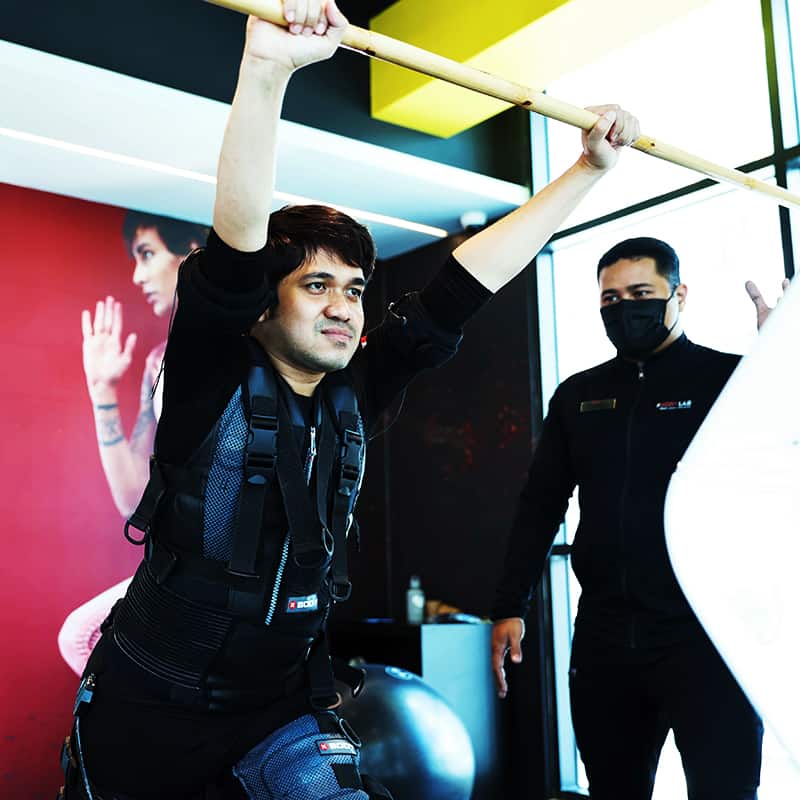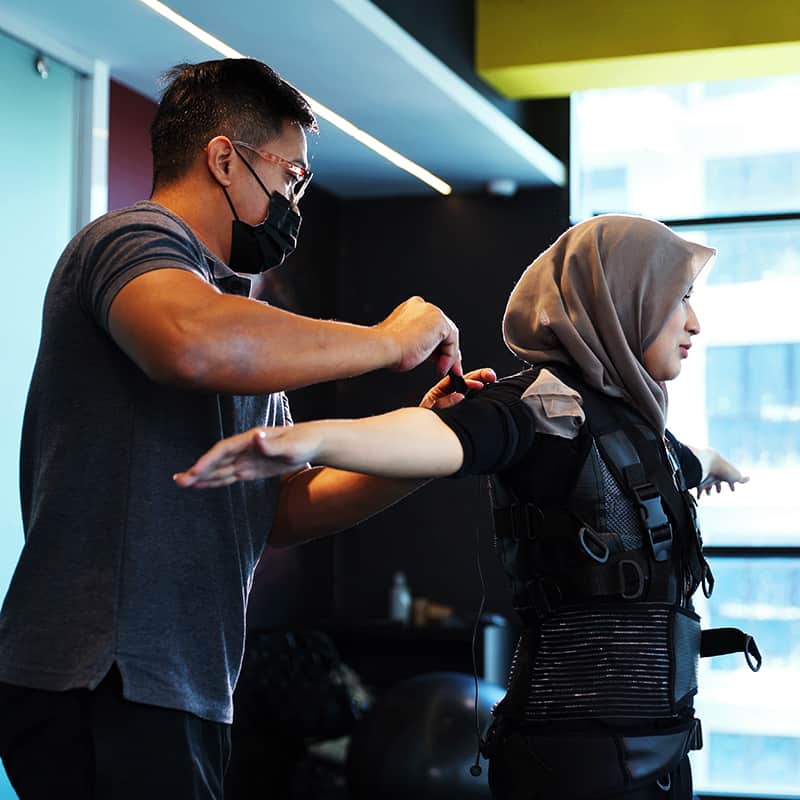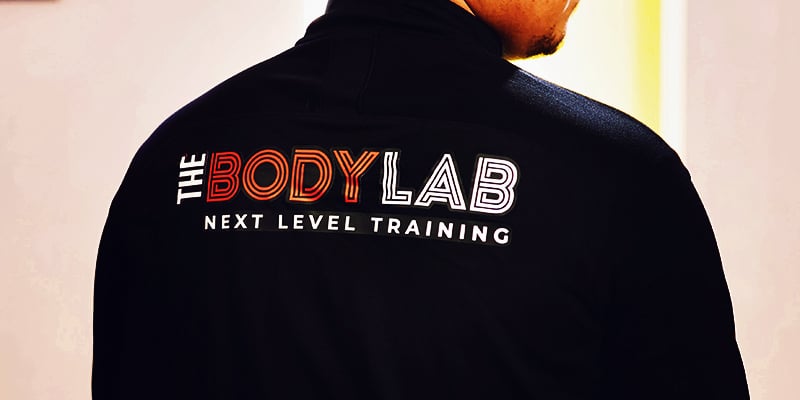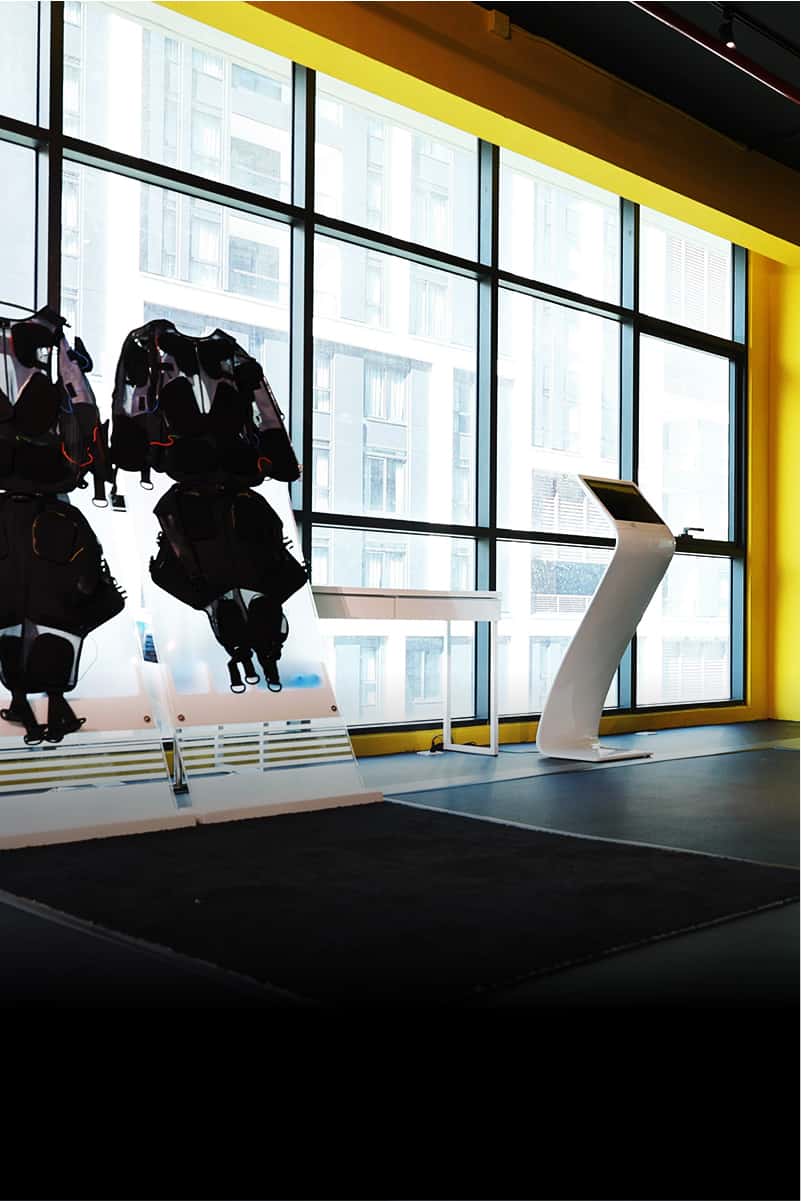 A Boutique Gym With A Difference
Located in the heart of the affluent Mont Kiara neighborhood, our gym studio is an intimate environment, offering a welcoming and unobtrusive setting for our members to enjoy a personalized EMS workout plan, with every session guided by a dedicated personal trainer.
Gone are the days of you standing around in a packed gym, waiting for someone to complete their set on the equipment you need. With no equipment, only your EMS workout vest, and a strict rule of just two members using the studio at any time, we promise your session will be regimented, relaxed, and efficient.
Are you tired of not getting any result from your workout?

Mobility problems in the knees and hips. She began EMS training after MCO and was able to improve her muscle mass from 30.4kg to 31.9kg while losing 2.2kg of fat (from 23.3kg to 21.1kg). Her weight remained the same, but she acquired more muscle mass and showed significant improvement in her stability and mobility.
Zara Yasmin, 45 years old.
As an active person, he wants to increase his physical performance. He started at 76.6kg and now weighs 75.8kg. There was no change in weight, but there was a significant gain in performance and stamina during his running exercises.
Rizal, 31 years old.
Desires a more balanced muscular composition in the glutes. She began EMS training with a muscular mass of 16.6kg and worked her way up to 17kg. In only 5 sessions, her circumference rose, and she now has better overall body posture.
Vye, 41 years old.
She began training after MCO with a starting weight of 107.5kg due to certain obesity issues. She finished up at 105.8 kilogrammes, with a fat level decrease of 55.7kg to 53.8kg. In just 5 sessions, the muscle mass composition improved from 28.9kg to 29.1kg.
Suraya Wong, 32 years old.
After MCO, she began EMS training in order to improve her health. She started out weighing 72.4kg and now weighs 68.3kg, with a fat loss of 28.1kg to 24.9kg. All of this occurred after only five sessions.
Hanani, 53 years old.
Desires to live a healthy lifestyle and lose some weight. He went to the gym but never managed to meet his objective of weighing less than 80kg. He went from 86kg to 75.9kg thanks to the EMS training. He enjoys a gain in muscle mass and a decrease in body fat. Overall, he has more energy and gets better sleep.
Zaini (Zack), 45 years old.